Whether you work at an office or tele-working, a comfortable and supportive office chair is an essential productive workspace. Developing good posture when working, and choosing the right chair is necessary. 
Investing in a good ergonomic chair that is specifically designed for employees is important to create an optimal setting for them to complete work and protect health. Read on to learn about several key features to consider when buying a wide range of office chairs. Then explore some of the best ergonomic office chairs in the market.
WHAT TO CONSIDER WHEN CHOOSING THE BEST ERGONOMIC OFFICE CHAIR
Many studies showed ergonomic chairs can greatly decrease back pain, lower back pain, degenerative spine. Therefore, experts' Unix Solutions spent hours researching and developing to find out scientifically just what the best office chairs for the back, lumbar, spine at work. We look at all number of things an ergonomic chair should have, including:
The size of a chair depends primarily on a person's height and weight. A good chair is easy adjustability, forward and backward tilt, and adjustable height and back. The seat should be large enough to be comfortable, and allow users to sit and get up from the chair easily and quickly.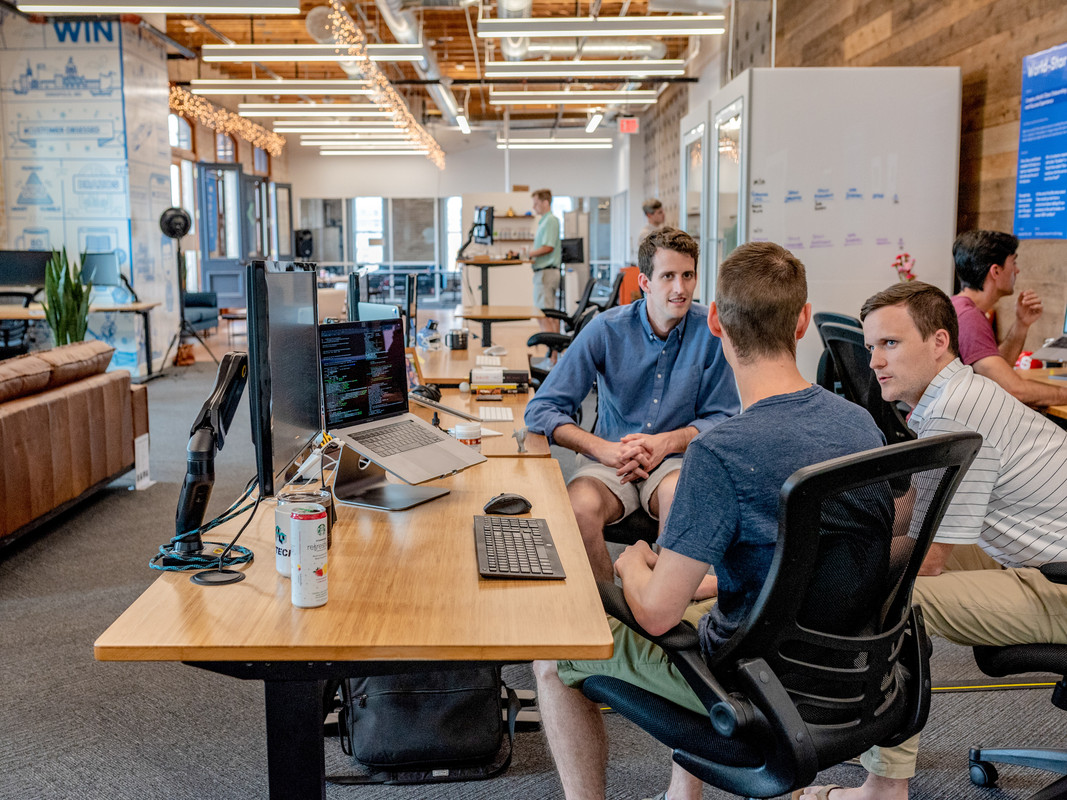 Since we potentially spend hours sitting at work, the good chairs should be comfortable enough to complete work, and improve productivity. Ergonomic chairs are designed for excellent posture support with highly adjustable arm and headrest, ultimate back, and seat cushion comfort. The body should be relaxed while sitting on a chair, and the arm position is flexibly adjusted to the correct height.
The market has office chairs that are produced by a lot of different materials. Each material has a few own advantages:
Polyurethane: It is durable, highly breathable, doesn't trap heat, scratch resistant. Under normal conditions, it won't break down, crack and develop sun damage. It's also easier to clean.
Leather: Leather chairs are easy to maintain, soft, supple, and cozy. It creates a luxurious workspace, and of course, it is absolutely long-lasting and very comfortable.
Mesh: Mesh office chairs or mesh chairs have a breathable mesh backing that provides ventilation to your lower back, helps stay comfortable, cool on the chairs during the workday.
Fabric: The fabric chairs are available in a range of coloured including  orange, maroon, blue, grey, and green, etc. accents and stylish any place

Steel frames make for extremely rigid and well-built frame chairs for employees.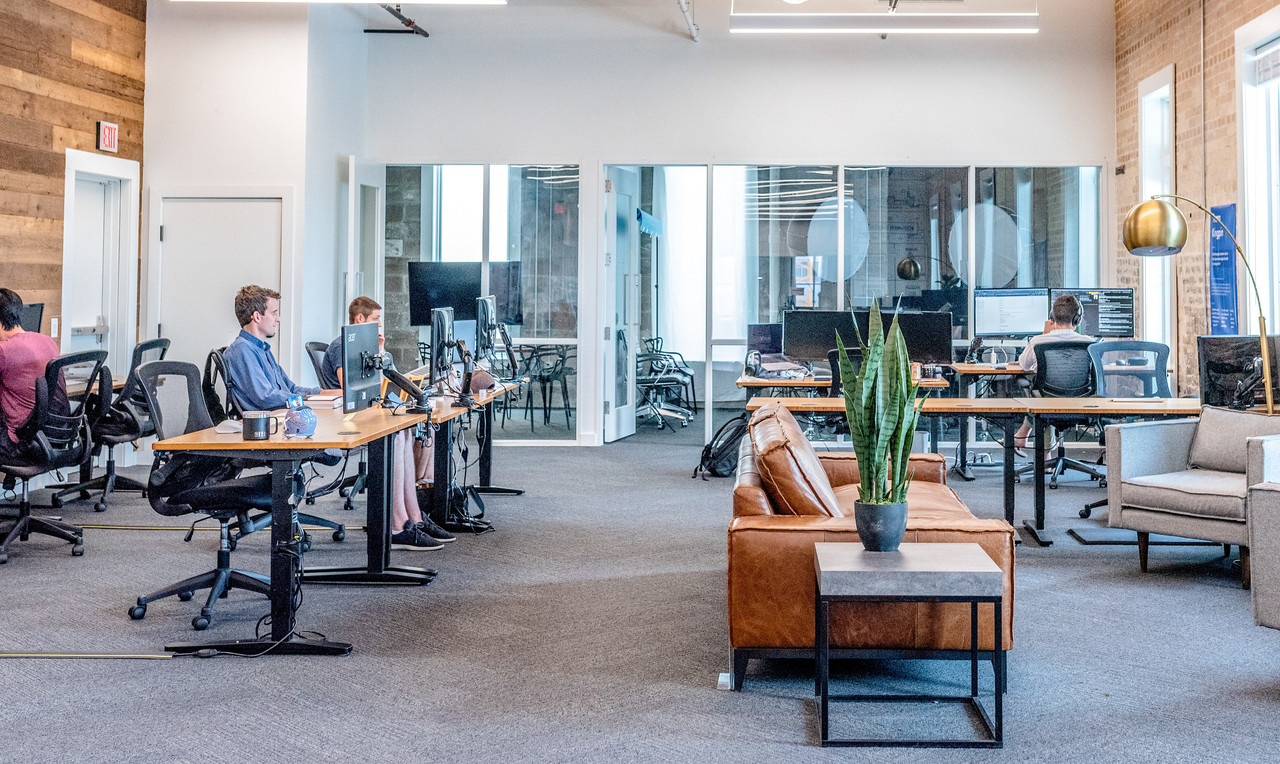 Office furniture is often designed modern to a suitable professional workspace. It is used to decorating your office work, so the chairs need high aesthetic value. In addition, comfy & stylish office chairs also leave a lasting imprint on your clients & visitors.
Ergonomic chairs usually have S-curve to fit the natural curve of the spine, proper support of the lumbar region. A backrest makes a chair more comfortable, avoids back diseases, and backrests offer adjustability for better posture.
The ideal chair has an adjustable armrest to slightly lift your shoulders. The chairs help decrease the strain placed on the spine and shoulders, and also make you less to slouch forward.
If your lower back isn't supported, it's impossible to put your body in a good posture. So, lower back support is an important function of an office chair. This function will help the user get the proper fit to support the inward curve of the lower back.
THE BEST CHAIRS FOR IMPROVE HEALTH AT WORK
If you care health yourself or put up with a backache, degenerative spine, here're some of the top-recommended ergonomic office chairs for back and spine support: 
CAPTAIN Mesh Executive Boardroom Office Chair
This office chair is designed for ultimate comfort in board rooms, meeting rooms, and any workspaces. It offers decent lumbar and excellent posture support, height adjustable to where you need. The chair has sturdy adjustable PU scallop armrests. The product features a high-quality Korean-grade "no sweat" and breathable mesh back, which is suitable for users who are more susceptible to warmer and humid days. Recommended weight capacity of this chair is 160kg. 
If you are not sure about your chair choice, we offer a trial period so you can fully test the chair before committing.
HAHNDORF Mesh Adjustable PU Arms Office Task Chair
The HAHNDORF Mesh chair is ergonomically designed to improve the user's posture, excellent lumbar support for users long hours at work. With modern type, the HAHNDORF Mesh chair will look more stylish in your office. The advantage of this chair is high-quality Korean-grade "no sweat" and breathable mesh back, which is suitable for users who are more susceptible to warmer and humid days. The product recommended weight capacity is 120kg.
PHOENIX Mesh Adjustable Headrest Gaming Chair Lumbar Support
If you want to find a good chair, or are a gamer, YouTuber, streamer the PHOENIX Mesh Back Gaming Chair is a perfect choice. This chair has an adjustable headrest and excellent lumbar support suitable for long hours of intense marathon gaming sessions or working. It features a high-quality Korean-grade 'no sweat' and breathable mesh back, which is suitable for users who are more susceptible to warmer and humid days. It provides support to the arms and relieves users of wrist pressure and muscle soreness. Plus, the Unix chair comes with an adjustable headrest for extra comfort.
A good office chair is necessary. However, even using an ergonomic chair if you still sit in the wrong posture, you will suffer all kinds of health problems. So, you usually need exercise or some amount of physical activity every day.